Are There Natural Ways to Regrow Hair?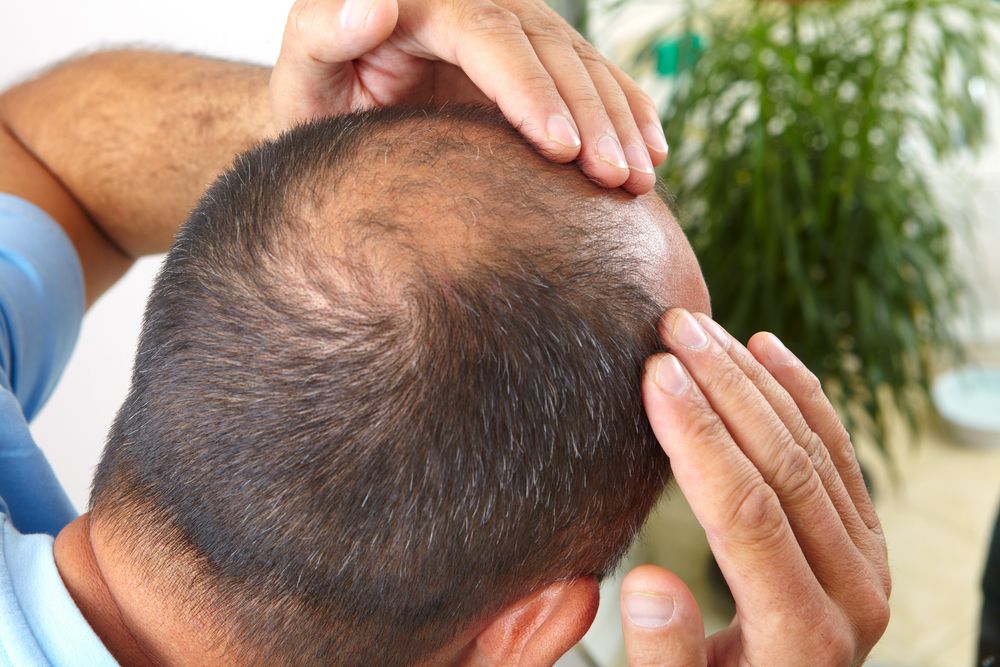 Dr. Robert J. Dorin and Robert H. True offer the latest hair loss treatment options. Yet many patients wonder if there are natural ways to regrow hair and combat balding and thinning. There are a few popular methods for at-home hair regrowth, and our NYC, Boston, MA, and New Jersey hair restoration specialists have discussed them in great detail with patients.
Let's take a look at some of the most well-known natural hair regrowth methods and consider how effective they are compared to professional medical treatment.
Scalp Massage
Scalp massage has helped some people regrow hair and experience improved thickness of their remaining hair. Typically scalp massage alone is not sufficient for results, and is used in conjunction with various oils.
Different Kinds of Oils
Oils have a number of benefits when applied to the scalp, potentially including some degree hair regrowth. The most beneficial oils include:
Coconut Oil - The fatty acids in coconut oil can enhance the thickness of your existing hair. More research needs to be done to determine how much effect it has on hair regrowth.
Fish Oil - Having fish is great for you, especially given the health benefits of omega-3 fatty acids. Don't smear fish on your head. Instead, eat fish during the week or take fish oil supplements. Again, fish oil will generally improve hair quality more than stoke hair regrowth.
Rosemary Oil - Rosemary oil can help promote hair regrowth. Be sure to mix a few drops of rosemary oil into your shampoo or a carrier oil (such as coconut or jojoba oil). Never apply an essential oil directly to your scalp.
Geranium Oil - Geranium oil can help improve the quality of existing hair and potentially promote hair regrowth. Be sure to put drops of geranium oil into your shampoo or in a carrier oil rather than applying directly to your scalp.
Aloe Vera
Aloe vera can help improve the health of your scalp and in turn increase the chances of hair regrowth. You can use pure aloe vera gel, or shampoos and conditioners that contain aloe vera.
Ginseng
Ginseng could potentially lead to some hair regrowth. Be sure to take these supplements as directed, and to never exceed the recommended dosage.
Are These Natural Hair Regrowth Methods Effective?
The effectiveness of these hair regrowth options vary a great deal. While these various items and ingredients can stimulate potential hair regrowth, you will face limitations in total hair regrowth based on age, genetics, and a host of other factors.
How Much Hair Will Grow Back?
This varies given the various factors noted above.
For some patients, minimal hair regrowth is possible, but this depends on the health of the hair follicles.
For many patients, their hair may not noticeably grow back, but the items above will improve the quality and texture of their remaining hair.
Professional Hair Restoration Is More Effective
If you have experienced balding or hair thinning, your best option for hair regrowth and restoration is undergoing professional treatment. Our hair restoration surgeons use the latest surgical techniques to restore the hairline and recreate the hair density you've lost.
Learn More About Hair Regrowth
For more information about regrowing hair and other methods of fighting baldness, be sure to contact our hair restoration specialists. The team at True & Dorin Medical Group can be reached by phone in NYC at (866) 629-0866, in Boston at (617) 854-7490, and in Short Hills, NJ at (973) 218-2547.
Related to This