FUE Frontal Hair Transplant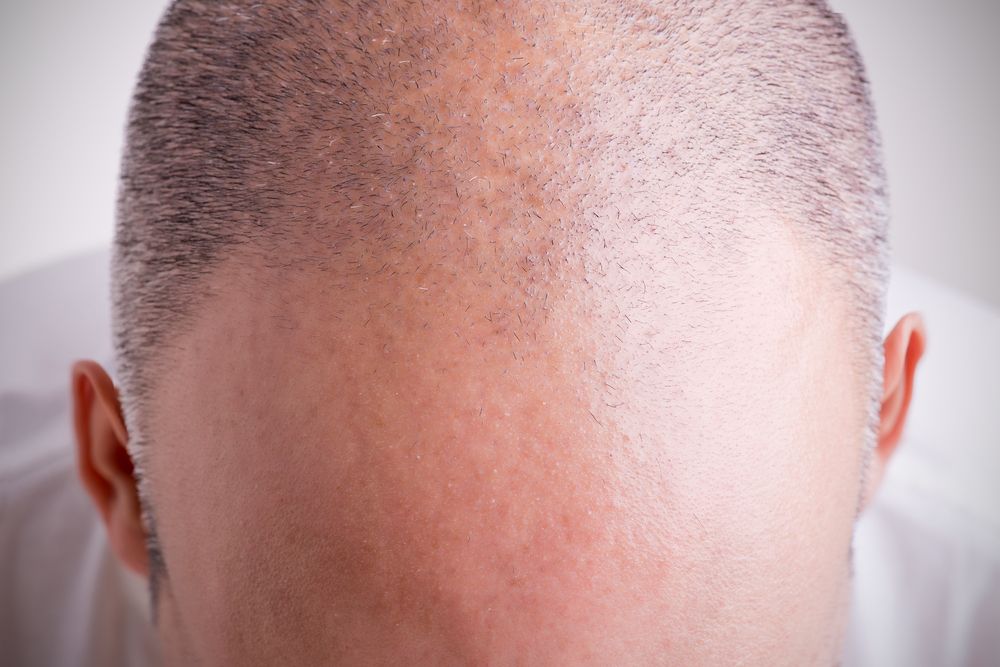 If you've lost hair along the front of your hairline, you're not alone. Plenty of men and women experience frontal hair loss that leaves them feeling self-conscious about their appearance. Thankfully, Dr. Robert H. True and Dr. Robert J. Dorin can help. With hair restoration offices in NYC, Boston, and NJ, our surgeons can help treat baldness and thinning of all kinds.
For many patients dealing with front hair loss, follicular unit extraction (FUE) hair transplant is a great option. Let's cover some of the basics of this issue and who is an ideal candidate for this type of hair transplant surgery.
Common Hair Loss Patterns in Men and Women
Men and women can both experience hair loss, but the pattern of the hair loss can differ slightly between genders. In men, the hair loss typically starts receding at the front as well as at the top of the head (the crown). In women, the hair loss usually occurs along the natural part in their hair, though it affects the top of the head as well as the front of the hairline.
How FUE Works
FUE involves the removal of individual hair follicles from a donor area of the scalp that has a lot of healthy hair. There are no large punches or strips of donor hair taken, just the follicles themselves. These harvested follicles are then placed into the recipient area, creating hair density and natural growth where the patient was originally bald.
Why FUE May Be Ideal for Frontal Hair Transplants
If a patient is suffering from hair loss predominantly in the front of their hairline, FUE is usually an ideal option. Individual grafts taken in a single session may be sufficient to create natural hair density. The individual grafts and the careful placement and position of the incisions in the recipient area can recreate the appearance of the patient's original hairline.
Ideal Candidates for FUE
Good candidates for FUE are people who have experienced hair loss and would like a treatment that allows them to grow a healthy head of hair again. They should have good hair density along the donor region of the scalp and not suffer from any health issues that would make the procedure a risk to wellness.
The Results of FUE
The results of FUE can be remarkable, with lush, realistic hair grown along the front of the scalp. By restoring fullness to the hairline, you'll look younger and won't be self conscious about your receding hairline.
Is FUE Right for Me?
The best way to learn if FUE is the right option for you and your needs is to schedule a consultation at our practice. We have multiple offices on the East Coast, and we will be able to provide you with an honest assessment of your needs. If FUE is not ideal for you, other surgical or non-surgical treatment can be discussed.
Learn More About Hair Restoration
For more information about hair transplant surgery and your many options for restoration, be sure to contact a skilled hair restoration specialist. You can reach the team at True & Dorin Medical Group by phone in New York City at (212) 980-5696, in Boston at (617) 854-7490, and in New Jersey at (973) 218-2547.
Related to This