Platelet-rich plasma (PRP) encourages tissue growth and is often used in conjunction with other restoration methods to improve healing and stimulate collagen production in both the donor and treatment areas. For patients of our practice serving Manhattan, NYC, and cities throughout greater NYC, and the North Eastern US, PRP can also be an effective treatment for thinning hair on its own.
Stem cells have the ability to become other types of cells, essentially making them the building blocks of our bodies. In recent years, scientists and researchers have discovered many possibilities that these cells represent, including therapies to enhance hair regrowth and stimulation.

In office photobiomodulation (PBM) or low level light therapy (LLLT) with laser or LEDs can be an effective option for patients who prefer a non-invasive, non-surgical treatment. For patients who want to undergo laser therapy at home, PBM-LLT laser caps are available.
Video: Hair Restoration Advancements
Enjoy Fuller Hair Sooner with a Bio Enhanced Hair Transplant
Many men are choosing bio enhanced hair transplant technology for improved recovery times and optimal results. By using the most up-to-date biological therapies, a bio enhanced hair transplant at our practice serving Manhattan, NYC, and communities throughout greater NYC can help you achieve a denser head of hair faster than ever before. To learn more about this exciting development in hair restoration treatment and how it can benefit you, contact our office today.
Bio Enhanced Hair Transplant Treatment
Our bio enhanced hair transplant can be used with either follicular unit transplantation (FUT) of follicular unit extraction (FUE). During your consultation, you and your doctor can decide which harvest method is right for you. Regardless of which you choose, you can be assured that your extracted follicle units, or naturally-occurring groups of 1-4 of hairs, will have a greater chance of being successfully grafted thanks to our advanced biologic procedures.
After follicle units are harvested, they are placed in a solution in preparation for transplant. With traditional hair transplant methods, hairs are put in a saline-based solution. A bio enhanced hair transplant, however, uses a plasma-rich solution composed of proteins from the patient's own blood supply. This method is superior for a number of reasons, namely because hairs receive nutrients while stored, and are kept at an ideal temperature.
To create a plasma-rich rich solution, the patient's blood is first collected. Next, it is processed in a centrifuge that separates the plasma from the blood. The plasma-rich fluid that results essentially harnesses the body's natural nurturing and healing abilities. When used to store follicle units, a plasma-rich solution can decrease the risk of separating hairs. As a result, more follicle units are available for transplant, greatly increasing the chances you will have a highly successful procedure.
Platelet Rich Plasma Therapy
After the donor follicle units have been carefully placed in the treatment area, platelet rich plasma (PRP) is then injected into both the treatment and donor sites to promote recovery and hair growth. A platelet-rich solution can significantly improve your healing time by stimulate collagen production and blood flow to your treatment areas.
PRP therapy has also been used as a non-surgical alternative for hair restoration treatment, and has helped many patients who are experiencing thinning. After numbing the scalp with a local anesthetic, the skin is stimulated with micro needling to induce the natural response of growth repair cells. PRP is then applied topically and injected into the scalp to encourage hair growth.
Benefits of Bio Enhanced Hair Transplant
In sum, patients often choose bio enhanced hair transplants for:
The increased number of follicle units available for transplant
Shorter recovery times
Denser hair that grows in faster
Improved growth of non-transplanted hair
Enhanced results at all stages of the procedure
Schedule a Bio Enhanced Hair Transplant Consultation Today
Thousands have discovered the amazing results a bio enhanced hair transplant offers. To meet with our doctors and find out how you can benefit from this exciting procedure, schedule a consultation today.
Video: Why Choose True & Dorin?
Scalp Micropigmentation for Thinning Hair
Hair loss or thinning at any stage of life can be a very trying experience. Patients looking to avoid surgery, or who are not candidates for hair transplant procedures, can turn to scalp micropigmentation as a great non-surgical alternative. Micropigmentation can achieve aesthetically pleasing results as a standalone procedure, or can also be used in conjunction with surgical treatments to help recreate the appearance of a healthy hairline. Our hair restoration experts Drs. Robert True and Robert Dorin can discuss scalp micropigmentation at one of our locations in Manhattan, NYC, and communities throughout greater NYC and help determine your candidacy. To learn more about your treatment options, schedule a consultation us today.
Recreating the Hairline
Scalp micropigmentation is a cosmetic medical tattoo that consists of small amounts of pigment that are applied to the second layer of skin. With their artistic eye and skilled hand, trained doctors are able to construct the appearance of a closely shaved head. By strategically placing the colors, scalp pigmentation can enhance the patient's density on the front, side, and rear hairlines. Your micropigmentation specialist will also use different pigments to better mimic your natural hair color, which is usually a blend of several shades, rather than one uniform color. With this highly personalized treatment, a scalp micropigmentation can achieve your unique goals with a highly natural look. Scalp micropigmentation is also a convenient procedure, usually completed in just two to three sessions, depending on the size of the treatment area.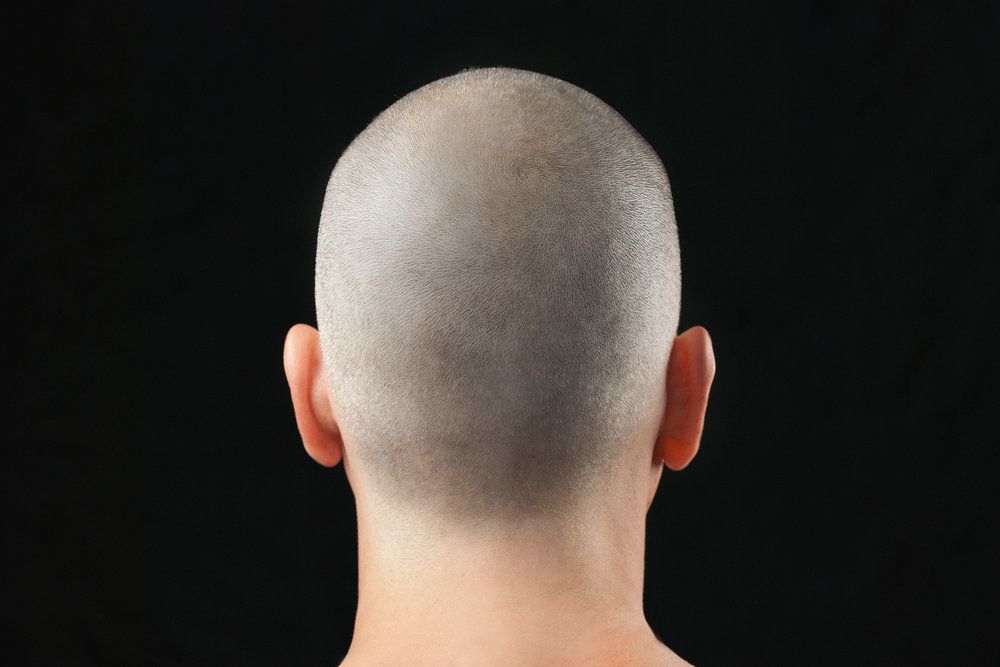 Micropigmentation Candidates
Scalp micropigmentation is suitable for all hair and skin types and colors, making most people eligible for the procedure. Many of our patients have decided on scalp micropigmentation as a permanent way to recreate the appearance of a full head of hair, whether as procedure by itself or combined with surgical hair transplant options. Patients also opt for scalp micropigmentation as a way to cover up blemishes, scars, burns, and alopecia on the their head and scalp.
A Permanent Cosmetic Solution
Scalp micropigmentation can be touched up and revised over the years to change the shape or position of the hairline as thinning progresses, making it adaptable to your needs. Patients should keep in mind that scalp micropigmentation is a permanent treatment option though. Like all forms of tattooing, outcomes are intended to last a lifetime. For patients who wish to reverse their scalp micropigmentation results, removal of the pigment is possible with laser treatment, but like conventional tattoo removal, results can be inconsistent and often involve permanent hypopigmentation. Your doctor can further discuss the benefits and drawbacks of scalp pigmentation to help you decide whether the procedure is right for you.
Schedule a Consultation with Us Today
At True & Dorin, our hair restoration doctors have helped countless patients look and feel their very best. If you are a good candidate for scalp micropigmentation, we are happy to refer you to a highly trained and reputable specialist. Make an appointment with one of our doctors today to learn more about your hair restoration treatment options.