Millions of men and women struggle with reduced confidence and self-esteem because of natural hair loss.
Fortunately, the modern hair transplant methods used at our hair loss clinics serving NYC can restore your hairline using your natural hair.
Drs. Dorin and True (Emeritus) are two of the world's most respected hair transplant surgeons. Explore how their treatments can help you.
Why Wait?
Explore Hair Transplantation Now
You don't have to allow hair loss to negatively affect your appearance, happiness, and self-confidence. Our transplant experts have decades of experience helping people just like you achieve the hair growth they want and need.

The results from our hair loss clinics in New York, New Jersey, and Boston, MA, are natural-looking, so you can expect others to admire your full, healthy head of hair – not your doctor's work. To benefit from our remarkable hair restoration techniques, call (212) 826-2525 or contact us today and request your consultation.
People Around the World Know Where to Go
For Amazing Hair Restoration
I can confidently say that my experience and results have been nothing short of exceptional. What truly sets Dr. Dorin apart is his bedside manner. His compassion and ability to connect with his patients played a significant role in my decision to have the procedure done in New York rather than considering options abroad. As a side note, most of the barbers I've been to since the procedure haven't realized that I've had a hair transplant. Those who did notice were quick to mention that it's among the best they've ever seen. This speaks volumes about the precision and artistry involved in Dr. Dorin's work. I continue to recommend Dr. Dorin and his team to friends and colleagues, and should I ever need another procedure or touch-up in the future, I will gladly return. Thanks again.
View on Google
Dr. Dorin is a master at his craft, he also a great guy. His staff is awesome as-well, everybody made me feel very comfortable during the procedure, which isn't easy given my high anxiety level. Dr. Dorin takes a more conservative approach when extracting and placing grafts, but this is to get better gauge on your particular balding pattern, as he stated mine was different than typical Male Pattern Baldness. Back during my first HT wanted more grafts, but I'm glad we held off because 9 years later I lost considerably more hair and have fine hair with not a large donor area. Luckily, we were able to fill in most of the areas that needed it this time around. Dr. Dorin also does not ghost his patients, he gives you his personal cell number, any problems that arise you can message him. A+++++ all around.
View on Google
The Benefits
of Surgical Hair Transplantation
All-Natural Hair
A hair transplant procedure at any of our hair loss clinics serving greater NYC and Boston uses your natural hair follicles taken directly from your scalp. Using organic hair follicles prevents the need for any artificial materials or "plugs" that could be potentially harmful or produce unnatural-looking results.
Lasting Results
After the recovery period following hair transplant surgery, our patients are able to treat their newly restored hair just like normal. You can brush it, wear it under a cap, and style it in different ways without worrying about pain, hair loss, or looking unnatural.
Improved Confidence
Hair loss can make you look older and lower your confidence. Once you are equipped with new hair thanks to a precisely planned and artistically performed hair transplant from The Hair Loss Doctors, you can take on the world with higher self-esteem.
Natural-Looking Results:
Hair Transplants by The Hair Loss Doctors
Some people have a negative view of surgical hair restoration because of outdated methods that produce results that look unnatural and distinctly "transplant-like." However, hair transplant science has come a long way in recent decades, and two of the leaders in the exciting development of this field are Dr. Robert J. Dorin and Dr. Robert True (Emeritus).
Dr. Dorin has refined the traditional follicular unit transplantation (FUT) technique while also leading the development of the innovative follicular unit extraction (FUE) technique, both of which use a patient's natural hair follicles to produce a full, natural-looking head of hair.
Thanks to the tools and expertise used in every procedure we perform at our hair restoration clinics located throughout Greater NYC and Boston, MA, patients never have to worry about receiving results that won't last or will look like "plugs."
Dr. Dorin Works Hair Restoration Wonders
For Patients Throughout Greater NYC & Around The Globe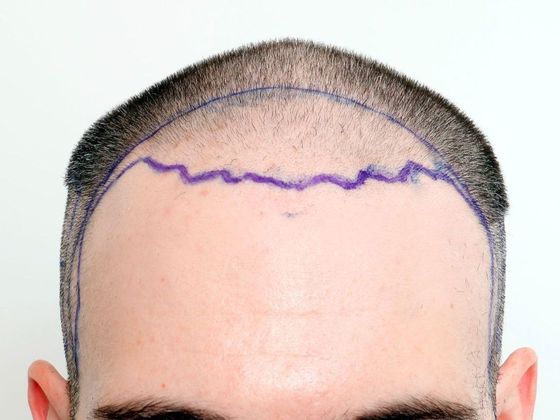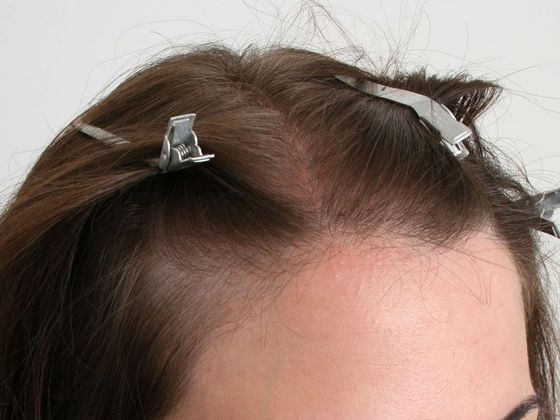 Meet Our Restoration Experts
Dr. Dorin's passion for hair restoration is highly personal. After receiving his medical degree from the New York College of Osteopathic Medicine, he began experiencing hair loss during his residency. This led him to seek out Dr. True for hair restoration. The incredible treatment he received inspired him to provide the same to others throughout New York City. At the same time, Dr. True recognized Dr. Dorin's remarkable talent and passion for hair restoration. Since joining the practice, Dr. Dorin has become a world-renowned provider of follicular unit extraction (FUE) and other techniques. His passion for helping patients led him to develop the hair care line Scientific Essentials.
Dr. True trained at Johns Hopkins, the Mayo Clinic, and McGill Faculty of Medicine. Each of these are among the most renowned medical institutions in the world. His talent and drive for knowledge led to his being mentored in hair restoration by one of the most highly regarded doctors in the field. Since opening his NYC practice, Dr. True has earned global recognition for the hair restoration he has provided for tens of thousands of patients. His many honors include being the former president of the American Board of Hair Restoration Surgery and receiving the 2019 Golden Follicle Award from the International Society of Hair Restoration Surgery.
Dr. Robert J. Dorin
Is a Diplomate of the ABHRS
Becoming a diplomate of the American Board of Hair Restoration Surgery is a prestigious honor that requires elite levels of training, aesthetic skill, photographic proof of high-quality hair restoration results, and more. You deserve results delivered by recognized leaders in the field of hair restoration. We look forward to meeting with you and determining the best solution for your needs.
Choose The Hair Loss Doctors!
For Beautiful Hair Restoration
Choosing the right hair restoration surgeon is very important. Dr. Robert J. Dorin is a leader in the field with a track record of outstanding results. He combines the use of advanced technology and techniques with his hair restoration talents to provide long-lasting, natural-looking results to patients in greater NYC, Boston, and beyond. Call (212) 826-2525 or contact us now to begin your hair growth journey with an online or in-person consultation.
Long-Lasting Results for
NYC Locals & More
See for yourself why patients in Greater NYC and around the world rave about our hair loss surgeons.
I recently decided to have Dr. Dorin perform my hair transplant surgery and couldn't be more pleased with the treatment. The team at Dr. Dorin's office is extremely professional and truly make you feel validated in your decision to work with them. The team provided prompt 24/7 availability for all my questions which really put me at ease. I am very happy with my decision and highly recommend Dr. Dorin for all your hair transplant needs.

Adam Clay - 5-Star Google Review, 2023
Overcome Hair Loss:
Schedule a Consultation At Your Convenience
If you are unhappy with your hair loss, but doubtful that a hair transplant can produce natural-looking results, we encourage you to schedule a consultation at one of our hair loss clinics in Greater New York City or Boston. During an in-person or virtual consultation with Dr. Robert J. Dorin, he will examine your scalp and hairline. Then, he can help you visualize the amazing head of hair that you can achieve through hair transplantation.
We regularly serve patients who have received a hair transplant in the past, from other doctors, robots or untrained persons, and are displeased with the results. If a transplant performed with outdated methods has left you with an artificial "plug" look, we are happy to help give your hair a more natural appearance.
To schedule your initial in-person or online consultation, please fill out our online form or call
"The best decision."
5-Star Reviews From New York Patients
Going to Dr Dorin was the best decision I made. I was so anxious and unsure in the beginning but with some great consultation by Dr Dorin and amazing help by Peter, everything went great. I'm very happy with my results and I would strongly recommend it to others.
View on Google
I've had 4 procedures over a period of 12 years with the hair loss doctors. Their work and care of the patient is top notch. Any questions you may have just talk to Peter and he will put your mind at ease.
View on Google
Unfortunately, outdated methods have left many transplant patients with a distinctive "plug" look and other aesthetic issues. The Hair Loss Doctors By Robert J. Dorin offers solutions to help these patients achieve natural-looking restoration. Using the latest techniques, we perform hair transplant repair to help patients in Manhattan, Greater NYC, Boston, and around the world achieve a softer, more natural-looking head of hair.
Outdated Transplant Techniques
That We Can Correct
Years ago, the common techniques for hair transplants were plug procedures, mini-grafts, and scalp reductions. Results were mixed, but the patient was frequently left with an unnatural-looking hairline, obvious "plugs," and bald patches. Transplanted plug grafts were too large, with results that have been likened to doll hair. This is often referred to as "cobble-stoning." Scalp reductions, which involved excising balding tissue, created many problems, including extensive scarring and an unnatural appearance. Mini-grafts were an improvement, but did not come close to yielding the natural-looking results that are possible today.
Transplant Repair Options
What can be done to repair disappointing results?
Modern Techniques
FUT and FUE technology can be used to significantly improve an unsatisfactory hair restoration result. By transplanting follicular grafts at the hairline, we can eliminate the "plug" look and reconstruct the hairline. FUE is also an effective method for camouflaging a large or linear donor scar.
Graft & Tissue Removal
In some cases, the best results are obtained by removing abnormal grafts and using follicular unit technology to redistribute and re-implant the hair. Also, scar tissue can be removed along with the grafts, improving the overall appearance of the scalp. We perform these removals at our hair loss clinics throughout Greater NYC, New York, and Boston, MA.
SMP
Another option for effectively concealing a widened donor scar is scalp micropigmentation (SMP). SMP is a permanent cosmetic tattoo that mimics the look of short hairs on a closely shaved scalp. It can be used to conceal scarring, and in some cases, is also used to improve the appearance of a patient's thinning hair.
NYC Highly Recommends Our Work
"I got a hair transplant here way back in like 2016 [...] My experience was that it had a huge positive change in appearance, I don't even notice any hair problems anymore, it has been long lasting, there were no real issues with the surgery, healed up after a week or so. All good. I highly recommend!"

Maxim Lott - 5-Star Google Review, 2022
Receive Cutting-Edge Hair Therapy
Our practice keeps our treatments up-to-date while striving to push the field of hair restoration forward. For example, we use state-of-the-art bio-enhanced hair transplant technology that gives our treatments faster recovery times and better results.
Connect with us today to find out more about our state-of-the-art hair restoration techniques and technologies. Our world-renowned expert, Dr. Robert J. Dorin, has earned his sterling reputation by providing effective and personalized treatment to thousands of patients from New York City and across the globe. He would be honored to do the same for you.
Preparing for Your Procedure
There are several measures you should take before arriving at our Greater NYC hair loss clinics for your transplant. These simple short-term behavioral changes will help you achieve the very best outcomes:
Behaviors to Stop
For one week prior to treatment, you should stop drinking alcohol and not use any nicotine products. You should tell our team about all medications and supplements you may be taking so they can determine if they are safe to use in the weeks prior to your procedure. Our doctor will also recommend dietary changes you may need to make before surgery. Finally, exercise and exercise supplements should be stopped for a minimum of three days before your surgery.
Preparatory Actions
The night before your surgery, you need to wash your hair with your regular shampoo and get plenty of rest. All prescriptions you may require and any amenities that will help make your recovery more enjoyable should be obtained beforehand. You should also arrange for someone to take you home from our office after your transplant, and ask that they or someone stay with you the rest of the day to help you relax and recover.
Seeing Your Hair Restoration Results
In a typical post-transplant timeline, you will experience new hair growth within two to three months. This early hair often grows unevenly and is fine and thin. It should thicken over time, giving you dense, healthy hair. Any minor shedding within the first few months is natural and nothing to worry about.
Within five to six months, your new hair could be up to three inches long, making it easier to style and giving you confidence in your new appearance. Your final results should be evident one year after treatment. At this point, our typical patient has regrown hair in the treatment areas and can start concentrating on enjoying their life without worrying about hair loss issues. Our New York City-based practice is here to help you experience a new phase of satisfaction and confidence in your life.
Hair Transplantation Risks
Surgical hair restoration is a safe treatment with a high success rate. However, as with any surgical procedure, there are some risks involved.
During your consultation, Dr. Robert J. Dorin will evaluate your personal needs and goals in an effort to determine whether a hair transplant is right for you. If you are interested in this hair loss treatment, your experienced surgeon at The Hair Loss Doctors will carefully explain potential risks to you, which include:
Bleeding
Slight bleeding is expected, resulting in tiny scabs about 24 hours after surgery. The scabs should shed in about 7 to 10 days. However, your transplants or incisions may bleed significantly from strenuous activity or incorrect placement, in which case you should consult with your surgeon immediately. To avoid this type of bleeding, hair transplant patients should refrain from intense physical exertion during recovery.
Infection
Patients are vulnerable to skin infections during the healing period. Fortunately, common infections can easily be treated by your doctor. In the rare event that a more serious condition results from a transplant issue, patients should seek emergency medical attention.
Scarring
Some scarring will be unavoidable with certain techniques. The Hair Loss Doctors have great success in keeping scarring to a barely noticeable minimum, and we plan incisions so that any fine-line scar can ultimately be concealed beneath the hair.
Numbness
Many hair transplant patients experience temporary numbness for two to three months after the procedure. A persistent lack of sensation in the transplant areas may be a sign of a problem.
Our NYC-Based Hair Loss Clinic
Provides Hair Loss Solutions Patients Love
I have had 2 successful procedures with Dr. Dorin. He and his team are extremely professional and skilled. They make the entire process easy and comfortable.
View on Google
Dr. Dorin is fabulous. Nobody better and more honest! Staff is sweet and helpful with a special shout out to Peter for dealing with me... Thank you all
View on Google