Understanding Types of Disease That Cause Hair Loss
Bald spots, thinning, and breakage can be symptoms of a serious underlying health condition such as alopecia, lupus, thyroid issues, and other common types of disease that cause hair loss. If you have noticed a dramatic increase in shedding or other change in the appearance of your hair, Drs. Robert J. Dorin and Robert H. True can help. During an evaluation at one of our offices serving Manhattan, NYC, and communities throughout the greater NYC area, we can discuss your options and provide you with solutions to restore your appearance and confidence.
Amongst a growing list of issues and concerns, hair loss can then lead to additional stress and anxiety during times of illness.
Diseases That May Cause Hair Loss
Hair loss often occurs in patients suffering or recovering from a medical condition or illness. Amongst a growing list of issues and concerns, hair loss can then lead to additional stress and anxiety as the amount of hair loss becomes more prevalent and noticeable to others. Although there are a vast number of health issues that result in hair loss, some of the most common diseases include:
Lupus: This long-term autoimmune disease causes a myriad of symptoms that may affect your skin, resulting in hair loss.
Alopecia Areata: An autoimmune disease that affects the skin and scalp, causing hair to suddenly fall out.
Thyroid Problems: An overactive or underactive thyroid can both be contributing factors to hair loss.
Cancer: Cancer such as Hodgkin's lymphoma may cause hair loss but typically, chemotherapy is the primary cause.
Eating Disorders: Eating disorders like anorexia and bulimia not only stress the body but also divert important nutrients away from the cells that help grow healthy hair.
Burning Scalp Syndrome: Researchers have been unable to identify whether symptoms like itching, burning, and pain lead directly to hair loss, or whether the symptoms and loss are more intricately linked.
Polycystic Ovarian Syndrome: This hormonal disorder can cause problems with hair growth, leading to loss and thinning.
Trichotillomania: Little is known about the cause of this condition, which leads to an irresistible urge to pull out healthy hairs from the head or other areas, such as the eyebrows.
Chemotherapy and Hair Loss
One of the most significant concerns for patients following a diagnosis of cancer is the side effect of losing their hair. For many, especially for those who have experienced a full, thick head of hair throughout their lifetime, the thought of losing it can be devastating. Chemotherapy treatment owes its effectiveness to a variety of powerful medications which are designed to quickly attack the compromised, cancerous cells. Unfortunately, in addition to treating cancer, the medications also attack the roots of your hair. This can cause the hair to fall out very quickly, even in large clumps, or gradually over time. Some of the most common medications leading to hair loss include:
Altretamine
Carboplatin
Cisplatin
Cyclophosphamide
Docetaxel
Doxorubicin
Epirubicin
Fluorouracil
Gemcitabine
Idarubicin
Ifosfamide
Paclitaxel
Vincristine
Vinorelbine
How We Can Help
The added stress of losing hair can make a serious diagnosis even more difficult to manage and overcome. At TRUE & DORIN Medial Group, we understand how overwhelming this time can be and the role your hair plays in your overall self-confidence. Fortunately, through our advanced techniques, including FUT (follicular unit transplantation), FUE (follicular unit extraction), and other hair restoration solutions, we can help you regain the fuller, thicker, and healthier head of hair you desire.
Regain Fuller, Healthier Hair
Whether you are currently noticing thinning hair, or you are recovering from a disease that caused your hair loss, we will design a personalized approach that can help you achieve your goals. To learn more, please send us a message, or contact us at (866) 629-0866.
If you are suffering from lupus and hair loss, Drs. Robert True and Robert Dorin can create a treatment plan based on your goals, health, and medical history. To get started, visit one of our offices serving Manhattan, NYC, and communities throughout greater NYC.
Lupus is an autoimmune disease in which the body's natural protection system attacks its own tissues, causing chronic inflammation. This immune response can affect many areas of the body, including the organs, joints, blood cells, vasculature, and skin. When the immune system attacks the hair follicles within the skin, it can cause weakened or thinning hair, damaged follicles that can no longer support hair, or permanent hair loss. Additionally, many of the medications that are prescribed to treat lupus, such as immune system suppressants, can also contribute to hair loss. Understanding Lupus
Lupus is often very difficult to diagnose because the condition shares many symptoms with other diseases. Some are born with a genetic predisposition to developing lupus, and the condition may be brought on by infections, certain medications, or even ultraviolet light from the sun. Symptoms of lupus may be temporary or permanent, mild or severe, and develop suddenly or gradually. Many lupus patients experience episodes, or flares, when their symptoms become exacerbated for a period of time, then improve or even completely disappear before presenting again.
Our practice can help you to once again experience the benefits of a beautiful head of hair.
There is no cure for lupus and treatment is typically aimed at controlling or managing the symptoms. In addition to hair loss, symptoms of lupus may include:
Fever
Fatigue
Joint pain
Skin lesions
Chest pain
Dry eyes
Headaches
One of the most common signs of lupus is a butterfly-shaped rash on the face that covers the cheeks and bridge of the nose.
Hair Loss in Lupus Patients
When a lupus patient suffers hair loss, it can be temporary or permanent. If the hair loss is caused by certain medications, it will typically regrow once the medication is no longer being taken.
When the immune system attacks skin cells and hair follicles, it can often result in a specific type of scarring called a discoid lesion. When this occurs, it can plug the follicles, inhibiting hair growth and causing atrophy of the surrounding tissues. This type of hair loss is typically permanent, and patients will need to seek treatment in order to restore their hair.
Hair Restoration Options for Lupus Patients
Although hair loss among lupus patients is commonly permanent, there are available treatment options. At TRUE & DORIN Medical Group, we offer different hair transplant techniques that can help patients restore their hair, confidence, and emotional wellbeing. Both follicular unit transplantation (FUT) and follicular unit extraction (FUE) can be combined with our unique approach to hairline design, allowing our patients to regrow their own hair for a natural appearance that can conceal discoid lesions. In addition to FUT and FUE, we offer a range of surgical and nonsurgical solutions.
Schedule an Appointment
If you or a loved one has suffered hair loss caused by lupus, please contact one of our offices online, or call (866) 629-0866 to discuss your treatment options. Our practice can help you to once again experience the benefits of a beautiful head of hair.
Hypothyroidism and Hair Loss
Hypothyroidism is a condition that occurs when the thyroid gland does not produce an adequate amount of important hormones that the body needs to function properly. As a result, many patients experience hair loss in addition to other serious side effects. At TRUE & DORIN Medical Group, we offer patients suffering from hypothyroidism and hair loss several options to restore their confidence and appearance. Drs. Robert True and Robert Dorin are compassionate leaders in hair restoration who can help find a solution that works for you. During a consultation at our practice serving Manhattan, NYC, and communities throughout greater NYC, they can assess your health, medical history, and personal goals in order to recommend an effective hair restoration approach.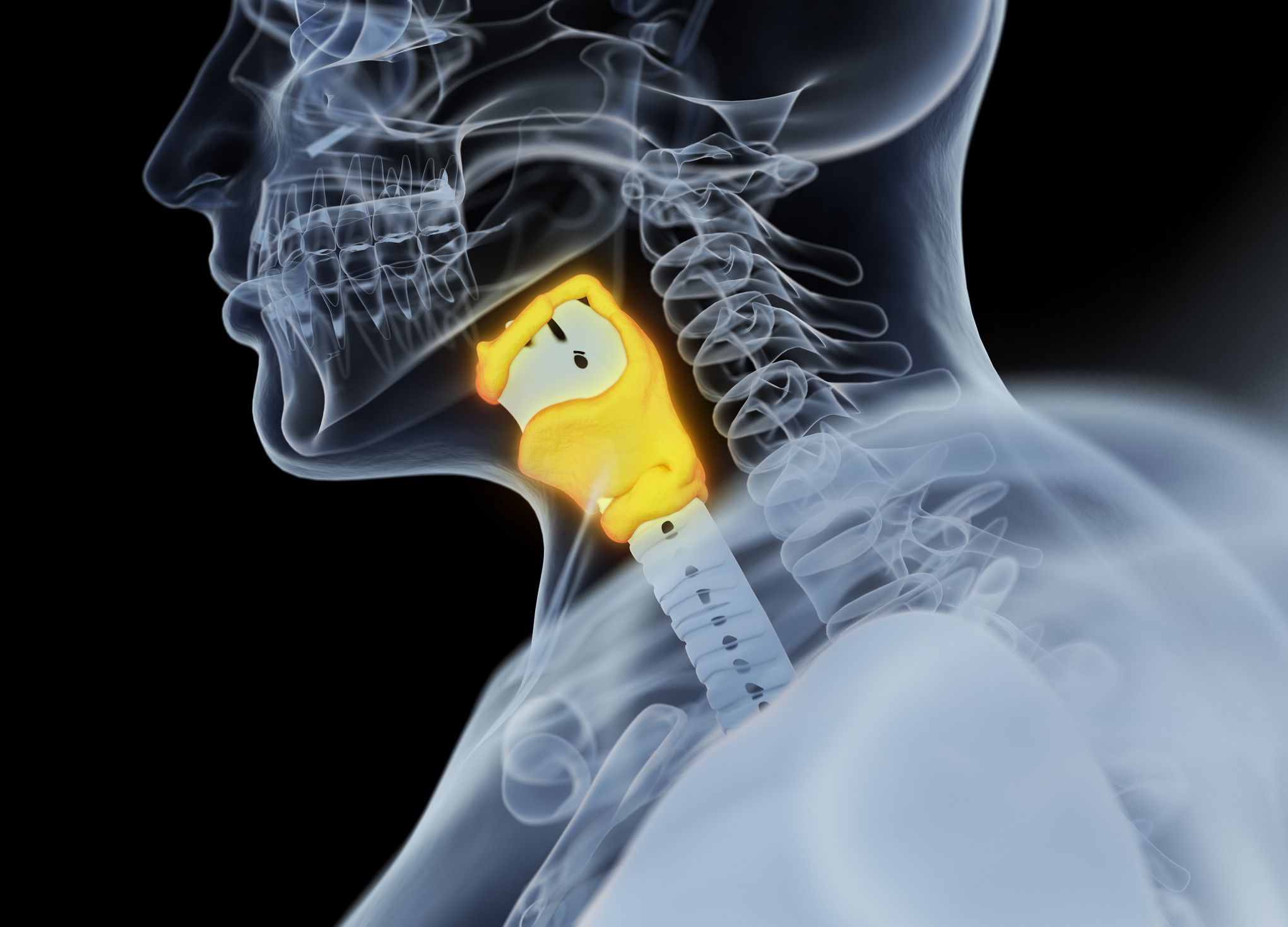 Thyroid Hormones and Hair Growth
The thyroid hormones regulate and maintain energy production and cellular metabolism. Any fluctuations in the available amount of thyroid hormones present in the body can have a host of adverse effects.
One of the side effects of inadequate thyroid hormone is hair loss. Hair follicles, like other cells in the body, depend on energy and metabolism to function properly. Additionally, hair growth requires properly metabolized protein and other nutrients. Without proper thyroid function, iron, zinc, and important vitamins needed for hair growth may be absent or inadequate.
At True & Dorin Medical Group, we have several treatment options that can provide beautiful, natural-looking results.
A common sign of an underactive thyroid is thinning eyebrows, especially around the outer edges. If you have noticed this, it is important to see a medical professional immediately to have your hormone levels tested.
Thyroid Medications and Hair Loss
Unfortunately, some of the medications that are commonly prescribed for thyroid disorders can also contribute directly or indirectly to hair loss. Most treatments are for hormone therapy, which alter the levels of hormones in the body. For the same reasons that hypothyroidism can cause hair loss, certain medications can also have the same effect.
Hair Restoration Options
For some patients, hair may grow back on its own without treatment. However, for many hypothyroidism patients, the hair loss is permanent and will require a medical intervention if they wish to restore their hair. At TRUE & DORIN Medical Group, we have several treatment options that can provide beautiful, natural-looking results. Both follicular unit extraction (FUE) and follicular unit transplantation (FUT) can help patients regrow hair and regain a sense of self-confidence.
Many patients who experience the common symptom of thinning eyebrows can also benefit from micropigmentation treatment. This procedure involves placing what is essentially a cosmetic medical tattoo in the second layer of skin to produce the appearance of natural hair. Our doctors can determine if you would be a good candidate for micropigmentation and refer you to a skilled and artistic specialist. We also offer several other surgical and nonsurgical solutions depending on your needs.
Schedule a Consultation
If you have experienced hair loss as a result of hypothyroidism or any other medical conditions, please contact our practice online or call (866) 629-0866 to schedule a consultation with one of our skilled hair restoration specialists. Our team has helped many patients restore their hairlines with beautiful, long-lasting results.
Overcoming Androgenetic Alopecia with Innovative Treatment Options
Androgenetic alopecia, commonly known as male or female pattern baldness, is a leading cause of hair loss. If you are unhappy with the progression of your condition, Dr. Robert J. Dorin and Dr. Robert H. True can help you establish a customized treatment plan to restore your full head of hair at our practice serving greater Manhattan, NYC.
Factors such as hormones, genetics, and age can affect the prevalence of pattern baldness. The condition generally manifests gradually, at the top and front of the scalp. At TRUE & DORIN Medical Group, we can provide a variety of treatment options to address hair loss, including grafts and medications.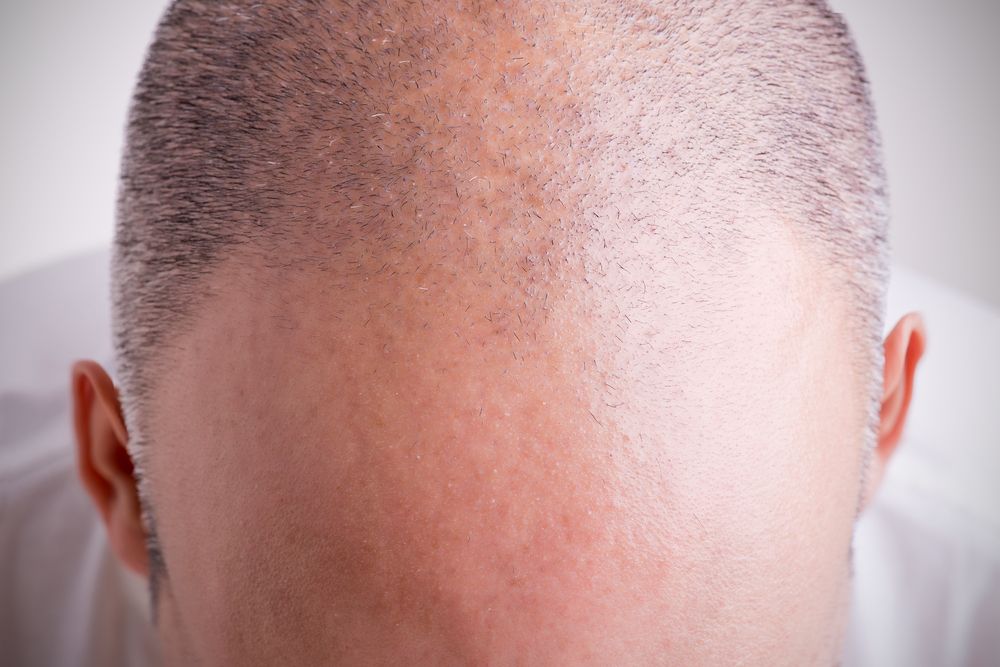 What is Androgenetic Alopecia?
Androgenetic alopecia is a type of hair loss that is caused by DHT (dihydrotestosterone), a hormone which shrinks the hair follicles. This results in shorter, finer hair that will eventually stop growing. However, the follicles do not die, which is why future hair growth can often be stimulated with medications and cutting-edge procedures. Androgenetic alopecia typically affects men and women differently and varies from patient to patient.
Female Pattern Hair Loss
Pattern hair loss in women generally results in diffuse thinning on all areas of the scalp. Thinning will usually begin at the center part and gradually widen out, affecting the hair across the crown. However, some women can experience a combination of diffuse and distinct pattern hair loss.
Our doctors understand your frustration, and strive to provide considerate, effective, and personalized care to every patient.
Male Pattern Baldness
For men, pattern baldness typically creates a receding hairline and thinning at the crown. A receding hairline will slowly form an "M" shape as it moves backward across the scalp. As the hair on the sides of the head falls out, it will often result in baldness in a "U-shaped" formation. In some cases, male pattern hair loss may progress to the point of total baldness. Androgenetic alopecia is most common in men over 50 years old, however, it may happen as early as the teenage years.
Causes of Pattern Hair Loss
There are three main factors that can contribute to the likelihood that a patient will experience pattern hair loss:
Androgens (male sex hormones)
Genetics
Advancing age
These causes can often be interrelated. Typically, as we age, our level of androgens change. In women, this can often happen during menopause. When there is a decrease in estrogen, there may be an increase in the thinning of hair. However, some patients are genetically predisposed to androgenetic alopecia.
Diagnosis and Treatment
We can provide treatment for a wide variety of conditions that can cause hair loss. Our team can evaluate your symptoms to diagnose whether you are suffering from androgenetic alopecia or if there is another reason for your hair loss.
Our diverse treatment options include hair transplant surgery, non-surgical procedures, and medications. We also offer hairpieces to conceal signs of hair loss. A consultation with one of our hair restoration surgeons can help to determine the best treatment method for your condition. Your doctor will work with you to find a solution that will create the most natural-looking and long-lasting results.
Effective Androgenetic Alopecia Care
Do not let pattern hair loss prevent you from living your life to the fullest. Dr. True and Dr. Dorin understand that their patients can be frustrated with their condition which is why they are dedicated to providing considerate, effective, personalized care to every patient. Contact us online or call us at (866) 629-0866 to schedule a consultation.